Preventive Health Checkup
A Health Check-up means peace of mind
At ALAP, we believe that health is a state of complete physical, mental and social well being. A comprehensive health check-up is essential in providing continuous health surveillance at all times. After all, a stitch in time saves nine.

Our scriptures tell us that our body is a temple in which the soul resides. Isn't it our duty to keep it fit and strong? In order to take timely action, all normal persons should get themselves checked once a year.

Is it too much to devote half a day a year for your well being?

You should take your health seriously You may be at risk if you are:
Obese
Smoker / Heavy drinker
Executive with a stressful job
Having chronic indigestion
Low exercise tolerance
Losing weight
Suffering or having a family history of diabetes, high blood pressure and heart disease.

A simple guide for our Health Check-up
Seek prior appointment on Tel. 28545464/65. On the appointed day, do come by 8.00 a.m. It helps you to flow in a batch.
Take following actions before that:
Do not take anything (not even tea) after dinner at 8.00 p.m. the previous night.
An early light dinner the previous night is recommended.
A small stool sample should be brought in a clean plastic/glass container. If desired, the containers may be collected earlier from OPD Counter.
Please fill in all details about your health in the questionnaire handed over to you.
Reports will be ready after 4 days and should be collected before 4.00 p.m.
You will be examined by a reputed physician and surgeon. The third consultation with one more consultant shall be free for Males.
Important Instructions
Please inform the Lab technician if you are diabetic
Ladies, please inform the X-ray technician if you are pregnant and do not give urine for examination during menses.
Avoid heavy meals and alcohol 24 hours prior to the Health Check-up.
If you need any assistance please call us at: Reception: 28545464 and Email us at : info@alaphospital.com

"When you report for check-up, please bring medicines which you may be taking for high blood pressure, diabetes, heart disease etc."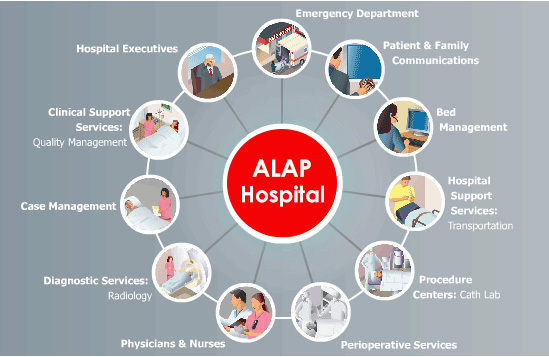 "
You can help us Support a cause...
Do you ever wonder where the money comes from to help the poor below poverty line patients?